iTEOX's mission is innovation through collaborations.

Acousto optic characterization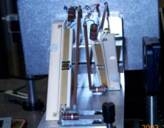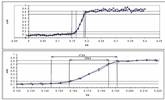 Electro-optic shutter switched by photoconductors :
Rise time < 50ps
Founded by Thomas Oksenhendler specialist in Ultrafast Laser Technology, the company aims to invent and develop new instruments in Optics and Electronics through strong collaboration with Labs. The know-how of the company is based on photoconductor, electro-optic, acousto-optic, opto-mecanic, non linear optics and lasers.
Approach
Through its experience of collaboration with Labs and small companies, Thomas strongly believes that innovations come from open-minded and respectful collaborations.
That's what iTEOX is all about.
What better illustration to this ambitious dedication than delving into past achievements?
As Fastlite Optical R&D manager, Thomas collaborated to achieve numerous innovative products like
Extended
Buidling up on this approach, iTEOX aims to spread this spirit more broadly to new devices, new fields and new science.
Do you want to find more about iTEOX spirit?

Check out iTEOX creation or even better, ask us about it.